Calgary Psychologist & Counselling Services
Individual, Couple and Family Counselling since 2008
Day & Evening Appointments
Local Calgary Psychologist
Maria R. Schmid, Registered Psychologist
As a Calgary psychologist, I work with a wide range of clients and issues including: stress, depression, anxiety, grief counselling, anger management, separation & divorce, workplace problems, work/life balance, career changes and unemployment, marriage counselling, couples counselling, family therapy and parenting strategies.
It takes courage to seek help when life isn't going smoothly and our regular methods of coping are not solving the issues we encounter. My therapeutic approach engages clients in objective, safe and supportive conversations about the isolating issues we face.
I'm a passionate psychologist, committed to the health and wholeness of individuals, couples and families. If you are looking for a psychologist in Calgary, please contact me at 403-801-4839 or click here to email.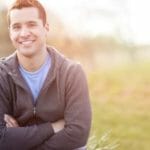 Individuals
I offer private one-on-one counselling to individuals of all backgrounds.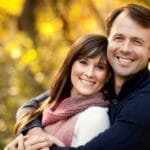 Couples
I advocate that couples consider counselling before issues become more serious.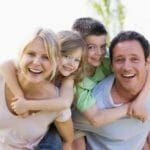 Families
My flexible hours allows you to book a counselling session that works for the whole family.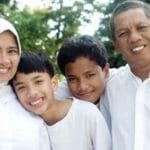 Ethnic Populations
Minority populations and new Canadians are warmly welcomed to contact me.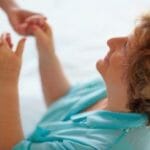 The Elderly
I have the compassion and experience to understand the special needs of senior clients.
Therapeutic Approach
Many of life's challenges are realised during times of transition. Whether it's due to new stages in relationships, family, career, or changes in health and lifestyle, these events have the ability to significantly impact one's life. Often what results from these transitions are feelings of anxiety, stress, depression, loss and failed coping mechanisms.

My therapeutic approach is based on the idea that through these transitions, people can find understanding, purpose, connection, meaning and hope. I support clients in a safe, creative and confidential environment. My goal is to see clients through difficult times to emerge as stronger and more resilient individuals, empowered with strategies and the confidence to thrive through life's changing circumstances. I have been a practising psychologist in Calgary since 2008.

I am a practicing Christian and can integrate this perspective into client sessions. However, this is optional. I also have experience working with clients from a wide variety of other faith, belief and spiritual backgrounds.

My supportive, empowering and compassionate approach is especially important for putting new clients at ease during their initial appointments and engaging them in the processes most important to them. I'm often told that I have a special way of allowing people to open up in ways they haven't otherwise experienced.
Personal Background
I encourage you to ask me any question about myself because successful therapy is often determined by the trust between a counsellor and a client.

Let me share briefly some of my background so that you have a better understanding about me as a counsellor:

Growing up in small town Saskatchewan helped me appreciate the community unity that still defines my desire for strong family and neighbourhood connections. Sadly, my family dealt with many losses early in my life, but with the help of a strong community, I learned much in the way of living through pain, change and loss.

I completed an undergraduate degree at the University of Saskatchewan, majoring in Sociology and Psychology, and a Masters Degree in Applied Psychology at the University of Calgary. Before becoming a Calgary psychologist, I worked with numerous Non-For-Profit agencies in Saskatchewan, Alberta and in West Africa. At each of these positions, I worked tirelessly with the goal of improving the lives of individuals, families and communities by integrating common needs and promoting collaboration, health and preventative strategies.
AREAS OF INTEREST
Areas of profound interest to me are:
Attachment, family unity and communication

Couples counselling, and pre-marriage preparation

Emotions and their impact on intelligence, functioning and experiencing

Brain science and resulting impacts on mental, physical, psychological & spiritual health

Christianity, spirituality, and finding hope during difficult times

Life changes and transitions

Creativity, identity, self-esteem and expression, personal fulfillment and living one's purpose

Nature and its role in healing

Mindfulness and body centered psychotherapy
I hope this has given you some insight into me as a psychologist. I very much look forward to speaking to you .
Education and Training
Education:
Registered Psychologist with the College of Alberta Psychologists

Masters of Education in Applied Psychology, University of Calgary

Bachelor of Arts in Sociology & Psychology (Honours), University of Saskatchewan
---
Training & Certifications:
​Refugees and Trauma - Understanding and Supporting Resilience by the Crisis Training Resource Institute, January 2017

​It's the Law: What every Therapist/Counsellor Needs to Know by Robert Solomon, June 3, 2016

​We are the Tools of Our Trade: How the Therapist's Own Attachment Patterns Shape Therapy by David Wallin, May 13, 2016

Recreation of the Self Level 1 and 2: Introduction to the Model and the Method by Jon Eisman, April 10-13, 2015

Attending to Attachment: A Mindfulness Based Experiential Training by Julie Murphy, September 24-28 and November 12-16, 2014

Depression in Pregnancy by Executive Links, May 26, 2014

​Hakomi Approach to Working with Couples by Jaci Hull, June 17-18, 2013​

Presence in Grief and Dying by Hospice Calgary, November 27, 2009

​Survivor of Torture/ War Trauma Intervention: Best Practices by Calgary Catholic Immigration Society, January 29, 2009 & October 22, 2009

​Reconsidering Trauma: Treatment Advances, Relational Issues and Mindfulness in Integrated Trauma Therapy by John Briere, November 27-28, 2008

Emotion Focused Therapy Institute Level 1 by Les Greenberg, August 5-8, 2008

Emotional Fitness Coach Training by Emotional Fitness Institute, July 28, 2008

​Orientation to Calgary and Area Child and Family Services, April 30, 2007

​Client-Directed Outcome-Informed Therapy by Scott Miller, January 20, 2005
---
Affiliations:
College of Alberta Psychologists'

Psychologists' Association of Alberta

Canadian Psychological Association
Session Fees
Professional fees for individual, couple and family appointments
50 minute session: $200               110 minute session: $400
---
COVERED BY INSURANCE AND HEALTH PLANS
Session fees may be reimbursable in whole or in part by Extended Health Care Plans, such as Blue Cross, that offer coverage for "psychology", "psychologist services", "psychotherapy" or "counselling".  Many companies and organisations have employee assistance programs or health spending accounts which also provide coverage for counselling sessions.  Ask your employer or union about health coverage options.
Psychologist services are a tax-deductible medical expense.
Payment may be made by cash, cheque, email money transfer, paypal, interact or major credit card.
*Fees may be charged for appointment cancellations without 24 hours notice.
---

Recent Blog Posts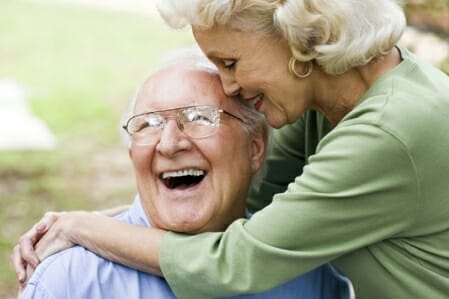 Love: It is complicated and challenging yet yields the greatest reward.  It makes us grow and experience ourselves fully. In 1939, Harvard Medical School began tracking the lives of two groups of men to identify the psycho-social predictors of healthy aging. The two groups consisted of 456 poor men growing up in Boston from 1939 […]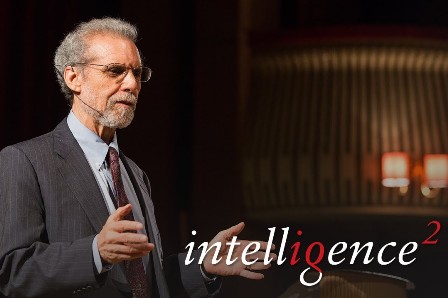 This is an insightful lecture from Dr. Daniel Goleman, a world renowned psychologist who is known for his work on emotional intelligence and learning. The video explains how high achievement for ourselves and our children can be obtained by focus, mindfulness, positivism and preparation; all skills that I teach my clients and here they are […]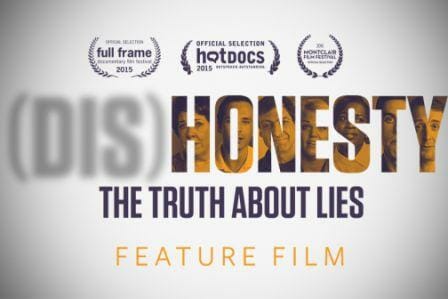 If you have Netflix, there is an entertaining documentary film called (Dis)Honesty, which focuses on work done by Duke University professor Dan Ariely on the topic of lying. What may be surprising to you (or not), is that lying to ourselves and to others is very commonplace. The film delves into some of the experimentation […]
See all posts
Book an Appointment
New and returning clients may easily book an appointment using the on-line scheduler